Recognized globally for her in-depth knowledge and exceptional expertise, Dr. Magda Lilia Chelly stands as an unparalleled authority in the world of cybersecurity. This award-winning leader's influence resonates through the field, as acknowledged by ISFEC Global, which lauded her as one of the top 20 influencers in the industry.
Her professional journey in cybersecurity has been multifaceted, serving varied industries and organizations. She honed her skills as an Information Security Officer for multinational insurance firms, concurrently initiating businesses centered on providing global cyber advisory services. Dr. Chelly's entrepreneurial streak further led her to co-found a start-up in Singapore, exemplifying her ability to continually adapt and enrich her competencies.
Renowned as a vibrant and passionate speaker, Dr. Chelly has the uncanny knack of striking the core of her subject matter, delivering it with an appealing energy. Her discussions range from cybersecurity to entrepreneurship, ingeniously blending in-depth insight with non-technical language, making them suitable for a wide range of audience.
Dr. Chelly's international exposure, technical prowess, and multicultural upbringing have endowed her with unique perspectives. She is particularly celebrated for her lucid communication style and her talent for making cybersecurity comprehensible to everyone.
Don't miss the chance to witness her captivating insights at our upcoming event!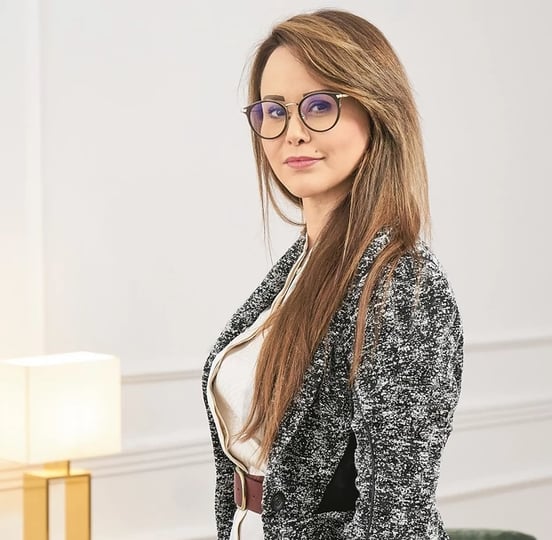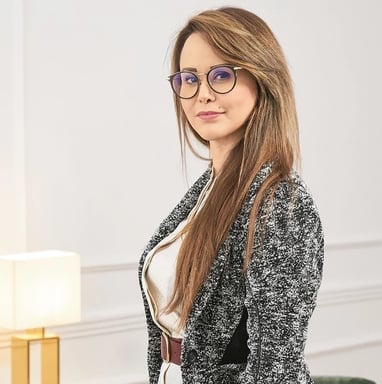 "I met Magda years ago when I was working in the Insurance sector. She was brought in to lead the Cyber Security function in ASIA and did an amazing job in managing multiple projects, stakeholders.. and threats, all whilst participating in hackathons and influencing the next generation of Cyber Security professionals. Magda's wealth of experience, especially her recent role in measuring cyber security risk in monetary terms for the Insurance sector will be a real asset to any company looking to find a way to manage cyber-risk meaningfully in a way that the board can understand.

I just hope that I get a signed copy of her book which she will inevitably publish one day!"
- Saira HASSAN, CISO, Zodia Markets


"I have had the pleasure of hiring and working with Magda for over a year. Magda performed her task, which was to establish the cyber risk consulting practice in the Asian region, with extreme expertise and dedication. In addition, Magda played an important role as a communicator, making the best use of social networks and introducing Marsh in Asia also as a cyber-security consultant firm and not only as a leading insurance broker. Finally, Magda quickly integrated into Marsh Advisory's global Cyber Risk Consulting team to become one of the most heard and influential voices."
- Corrado Zana, President of Disaster Recovery Institute (DRI) Italy | Presidente Continuitaly, Former Marsh and McLennan International Cyber Leader


"I had the privilege of meeting Magda for the first time two years ago in Melbourne. We were both featured on the CISO Executive Keynote Panel at the Cloudsec Annual Conference, an event that featured approximately 700 delegates. I was deeply impressed by Magda's deep cybersecurity expertise. Most importantly, however, Magda's ability to communicate complex technical matters in terms that resonate with senior business leaders clearly stood out.

Recently, in 2020, we invited Magda to act as a guest lecturer during our 8 weeks long Cyber Leadership Program, attended by cyber leaders / CISOs from more than 7 countries. Magda was very kind to share her deep experience designing cyber resilience strategies, influencing boards and senior executives, as well as managing teams across disparate cultures with our delegates. During the entire period, Magda demonstrated exceptional interpersonal, collaboration, and persuasion skills. Her feedback has been instrumental to further refine our program. Magda is one of the outstanding cyber executives I have had the privilege to meet and work with."
- Phillimon Zongo, CEO - Cyber Leadership Institute | Forbes Business Council Official Member | Bestselling Author | International Keynote Speaker | Multi-Award Winning Virtual CISO


"Hiring Magda as our Asia Pacific BISO (Business Information Security Officer) led to great outcomes in improving our General I.T. and Cyber Security posture including a significant increase in business awareness of the role all employees have in ensuring resilient security. Magda's passion for all things security, her warm an engaging outgoing manner, her energy and desire for excellence in outcomes along with her deep technical expertise make any decision to work with Magda a very sound one."
- Gary Smith, Former JLT CIO, Chief Information Officer at Sunnyfield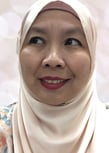 "Magda was phenomenal at our masterclass and event! She really knows her stuff and provided information seemingly available at her fingertips. She said it best that when you are passionate about something, you will get excited over it. She gave valuable insights and advice to our professional participants as well aspiring cybersecurity careerists. Can't wait for another opportunity to work with Magda again."
- Ida Bujang, Acting Senior Manager, School of Executive Education & Development (SEED) at BILIF


"Magda's unique blend of technical and senior advisory skills make her valuable asset to any organisation, as consultant or leading a project team. Along with her undeniable talent, Magda is always been an absolute joy to be around."
- Darren Argyle FCIIS, Group Chief Information Security Risk Officer at Standard Chartered Bank | Industry Fellow | Co-Founder and Board Chairman (MAICD) | CISO Coach


"Highly engaging, very knowledgeable and what I liked most was the practical solutions she offered. Magda is a no nonsense, straight talking professional that doesn't use scare tactics like some others I've come across! Her focus on educating clients and building confidence makes her invaluable."
- Germaine Chia, COO, Transparently.AI


"Magda is a rare breed. She brings a passion to cyber security that would be difficult to replicate anywhere. In unison, she is guided by a core set of values that cross the spectrum of highly ethical cyber management to acting as a champion for diversity and inclusion in this important part of the digital economy. And the fact that she can both decode and recruit non cyber people to this cause with such ease is testament to her brilliance and status as one of the leading benchmarks of cyber security in Asia. She's also incredibly informed, witty and humble too. Just a delight on every level."
- Andrew Peck, Global Communications and Advisory, Former CBRE | Media Relations | Reputation Management | Mentorship


"Whoever said that cyber security is boring and only relevant for a select few needs to spend time with Magda. She brings insights, context and tangible tools and frameworks to help build understanding and awareness which are so crucial in today's world, everyone has a role to play in your companies security posture and protecting your valuable customer data and your own brand."
- Klas Hesselman, Former VISA, Co-Founder | Own the Payment Moment
Notable Brands: A Glimpse of Her Work
About Dr Magda Lilia CHELLY
Magda's expertise in cybersecurity has made her a sought-after expert for media outlets worldwide. Her appearances on national and international TV, radio, and news magazines have elevated her as the go-to authority for accurate and accessible insights on cybersecurity matters.
Notably, Magda was prominently featured in the documentary "The Dark Web" on Channel News Asia, where she offered valuable insights into cybercrimes. Subsequently, she made appearances on other esteemed TV shows such as VTV 1 News, Vietnam's first channel launched in 1970, and Task Force 7 Radio. She also gave interviews, including a notable appearance on Prime Time on MoneyFM 89.3. Additionally, in 2020 and 2021, she contributed to the distributed version of the "Dark Web Documentary" on Canal Plus and ZDFInfo.
Magda's extensive media presence showcases her expertise and reinforces her position as a leading authority in the field of cybersecurity.
Across the Globe: Media Highlights
Embark on a journey through the realm of cybersecurity with Magda Lilia Chelly's comprehensive collection of books. Starting from her engaging debut novel, 'Being Brave; Vera's Cyber Adventures,' to her astute guides for C-suite executives, each of her works serves as a beacon of knowledge in the constantly shifting cyber landscape.
Discover the depth and breadth of her contributions as they provide invaluable insights and practical guidance for cybersecurity navigation.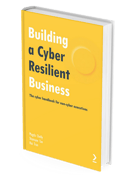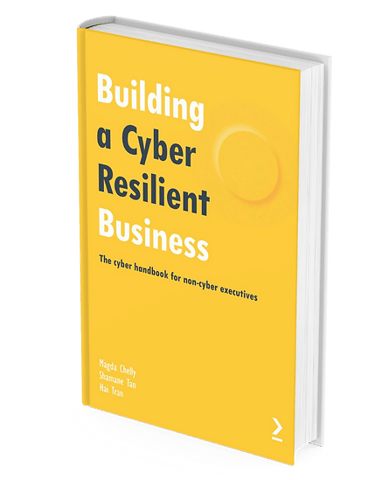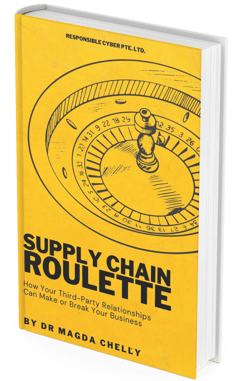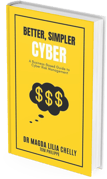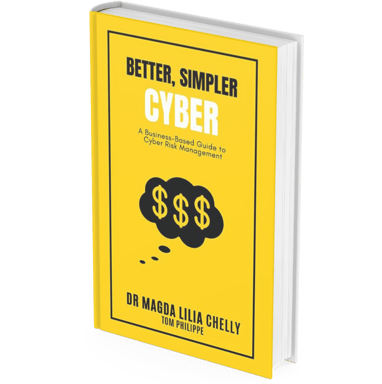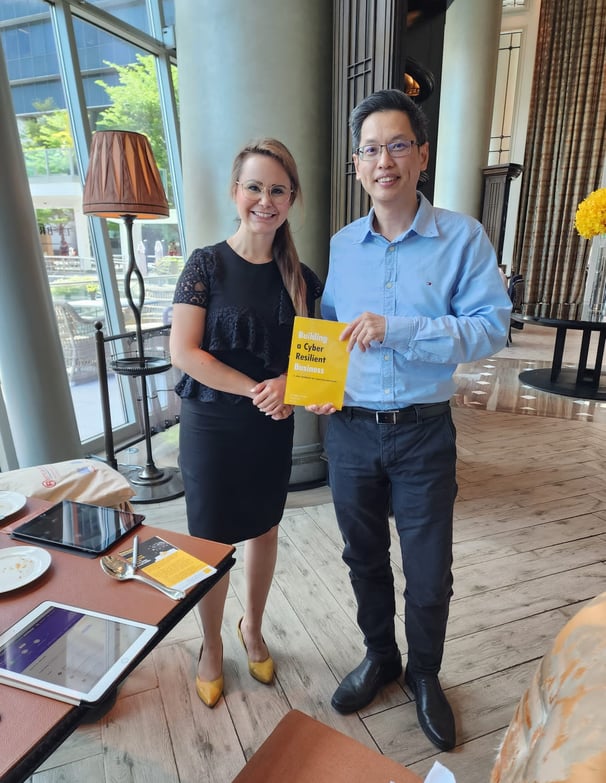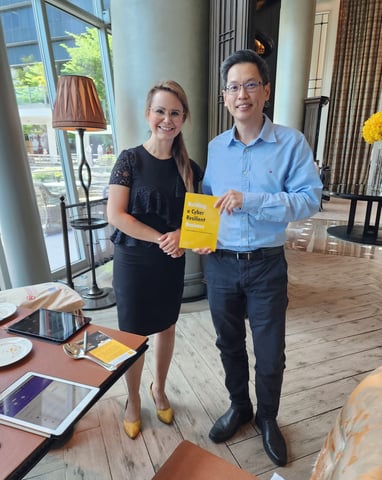 Responsible Cyber Pte. Ltd. is a Singapore-based risk management startup, with the registration number: 201616321C, established in 2016 by industry veterans Magda Chelly and Mikko Laaksonen. The company's corporate shareholders include Singtel Innov8 and NUS Enterprise.
In today's hyper-connected world, organizations deal with intricate networks of clients, vendors, partners, and more, extending beyond just third parties. Each business relationship could potentially introduce risks. The answer to this challenge is IMMUNE X-TPRM, an AI-powered platform that helps manage ecosystem risks. It governs and monitors real-time data across various risk points (financial, ESG, cybersecurity), anticipates risk scenarios, recommends mitigations, and enhances compliance.
IMMUNE X-TPRM covers everything from third to fourth-party relationships and risk management. It streamlines ecosystem risk management, ensuring operational resilience, privacy, compliance, security, and performance with actionable insights.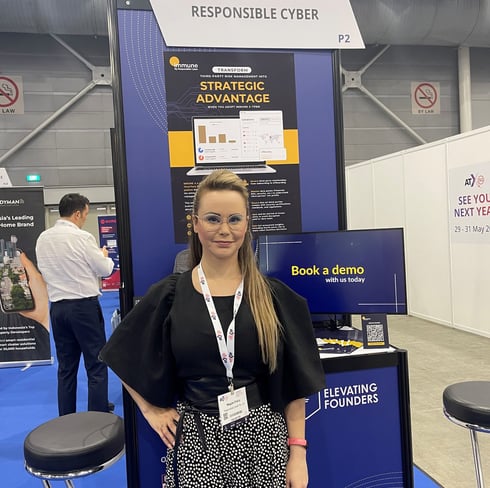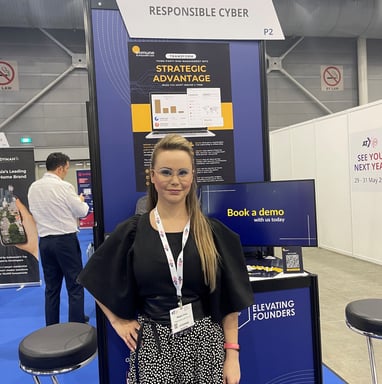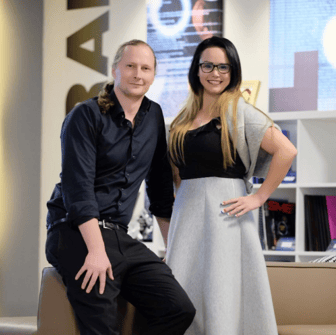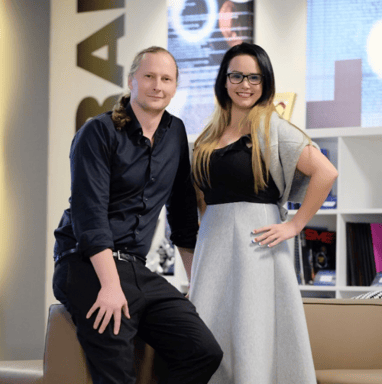 Follow Dr Magda Lilia CHELLY
Empowering Cybersecurity
for a Safer Future
Contact Magda Lilia CHELLY